I love the Lego calendar set that came out this summer more as an inspiration than how it came out of the box. darkdragon showed us an extreme of how awesome it can become with a big update, but I thought it might be nice to have a thread where people can share the little ways that they have updated the Lego calendar either to reflect the season or just for variety.
I bought two of them because I keep one at home and I take one to my classroom (my students love it and I have become the cool teacher with most of my boys because of it). I love Halloween so I gave them both a Monster Squad minifigure theme for October.
This is the more elaborate version featuring lots of minifigures, creepy crawlies and glow-in-the-dark bricks.
This is the version I'm taking to my classroom. It has a few less parts that might walk off but still has some monsters and more fall-inspired color scheme.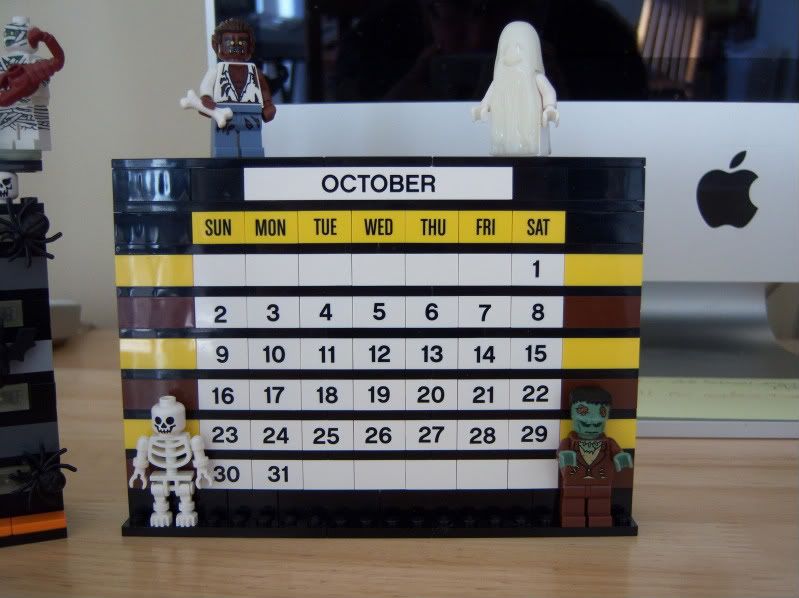 I invite anyone to share what they have done with the calendar because I am really more interested in hearing about and seeing what others have done as I am in sharing my own work.
Edited by Rufus, 09 October 2011 - 10:49 AM.
Indexed