Household Accessories: Lego Minifig Cookie Cutter
Price: $9.99 AUD
Color:
RED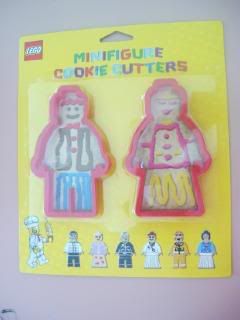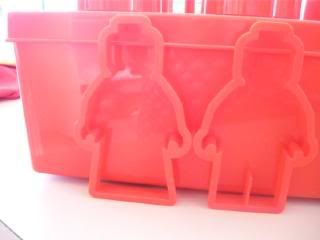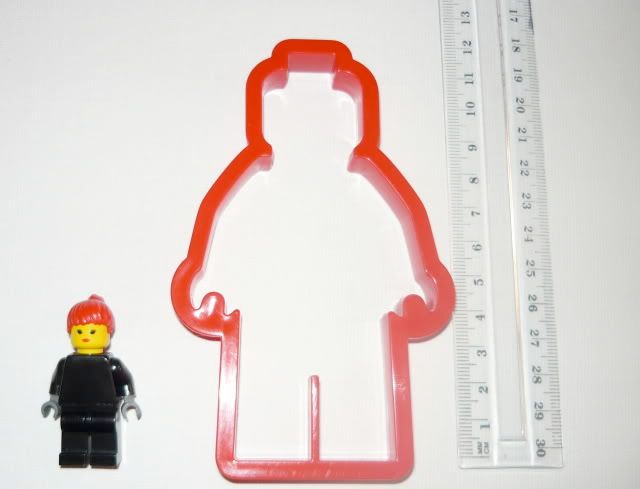 They are approx 1 cm deep and 12 cm tall.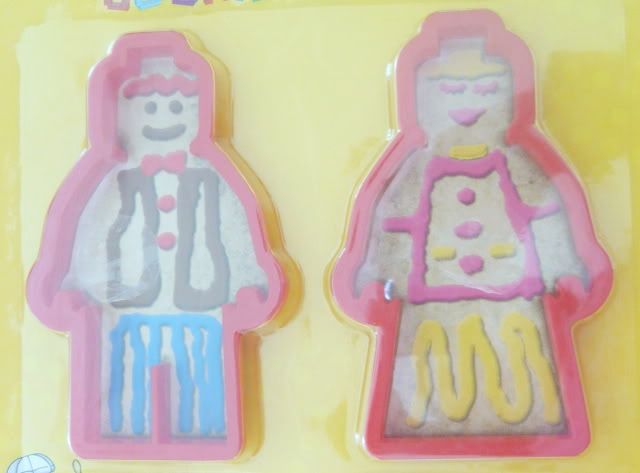 YUCK!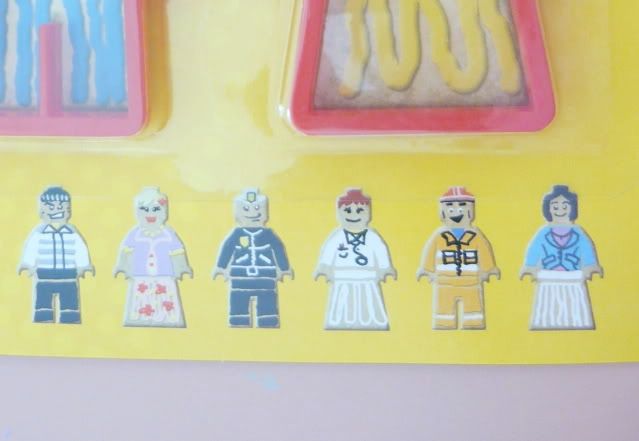 I'm pretty sure they didn't actually ice these but just drew it on the packaging with paint or photoshop. Shameful!
The packaging these come in is SOOO ugly

, extremely $2 Shop style, and the picture of how to decorate are absolutely appalling. I get that these sorts of things are meant for a slightly younger market than me but seriously! LEGO, you should be ashamed. (Rant over) The plastic they are made of is slightly flexible, so if you squish it inwards you can make a really skinny minfig cookie, outwards a fat one, etc etc. The shortbread recipe I used doesn't rise very much at all therefore they kept their shape pretty well but you'd have to be very careful as you can easily lose the hands and head shape when the mixture rises.
SHORTBREAD RECIPE:
250 Grams Softened Butter
1 Cup Icing Sugar
1 Cup Cornflour or Riceflour
2 Cups Plain Flour
Pre-Heat Oven to 160 degrees
Sift Flours and Icing sugar together into a bowl, add softened butter and mix together
when a dough is formed place mixture on a lightly floured surface
Flatten with a rolling pin to about 1.5 cm thick
The mixture should hold together, but still be a little crumbly around the edges
Cut out your Lego minifigs with your Trademark Lego Cutters and place on a greased baking tray
Place in your pre-heated oven and bake for about 20 - 25 minutes or until a light golden color
Ice (or NOT) and enjoy!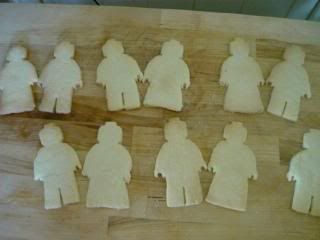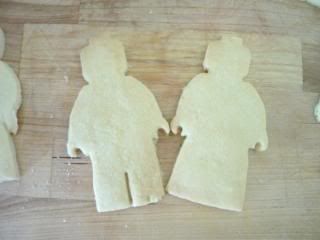 Hooray! Cookies for all. I didn't even try to ice them (for fear of them looking like the ones on the packaging) and also because I think you get a better look at the shape with them being plain. Plus who puts icing on shortbread right?

Edited by Cutlass_Iz, 10 July 2009 - 11:53 PM.