Welcome to another exciting episode of EB News Presents! I'm your host, imperialshadows, this is cub reporter

Staudie

, and I've heard that our special guest this week will be quite a treat since we're finally having a female member join us. I'm just glad to see that Staudie has finally gotten over his inability to talk to girls.



WHAT?


Now if only he'd do something about his hearing.



*imperialshadows pauses as he listens to his earpiece*


Oh, really? Haha, girly name.

Well, it looks like I spoke too soon about that. I was kind of hoping we'd finally get a female perspective around here, but alas, our guest is

Mr. Mandalorian

, who just happens to get called

Mandy Lori Ann

. You can see my confusion...

Mandy and I go way back, as some of you should already know. We held a very special contest once to honour Douglas Adams with our creations based on his incredible books. Darndest thing though, I can't remember what Mandy ended up making.



ARE YOU EVER GOING TO LET ME LIVE THAT DOWN???



Oh good, there you are. What did you build, I can't remember?



I DIDN'T! I meant to. I really did. I just...

:'-(

Uh huh. Better start the interview before everyone turns the channel to get away from Weepy McCan'tBuildaMocForTheContestHeCoSponsored over there. :-|



I like this!


Like what?


You're picking on him more than me.


Thanks for reminding me. What's up with your hair?


Wha? My hair looks fine.


Sure, if you've recently had mange.


I-I-I-I...


Stuttering.


Sorry.


Interview. :-|



Q. Why the very unique sigfig, and Why the name Mr. Mandy "Lory" Anne, tis a girly name, is it not? X-D *Tank parks behind him and 3 bodyguards jump out*



A. Well, I've had different modifications of the same 'fig for years. Don't ask why. It started out as an Arctic head with an Astronaut torso. Since then, it's looked like this:



As for the name, I hoped you wouldn't ask. :'-( :-P Simple- when I joined BZP, all the names I could think of were taken, so, I picked "Mr. Mandalorian. :'-( Not very original, I know.
Mandy Lori Ann! Ahahahahaha. *cough*



Q. Stupid Question, what's your favourite theme?




A. Guess. :-P I used to like Aquazone, but that was a bit before I could really start buying my own sets.


Does he ever ask any other kind of question?



Q. And favourite sets? Top 3.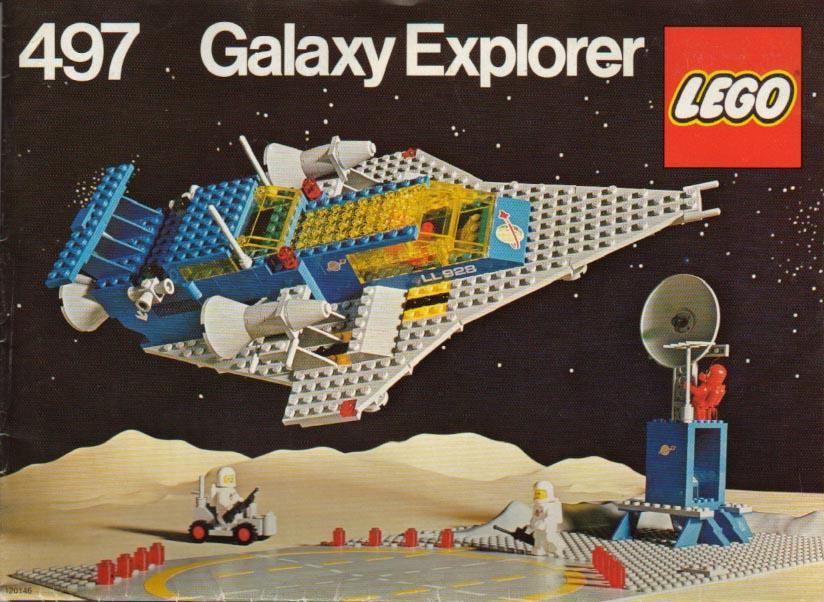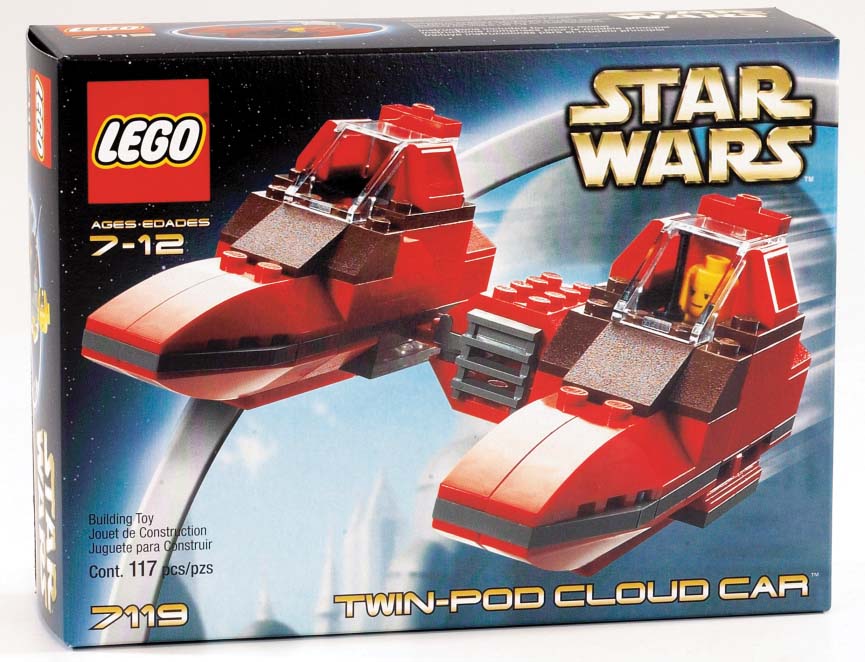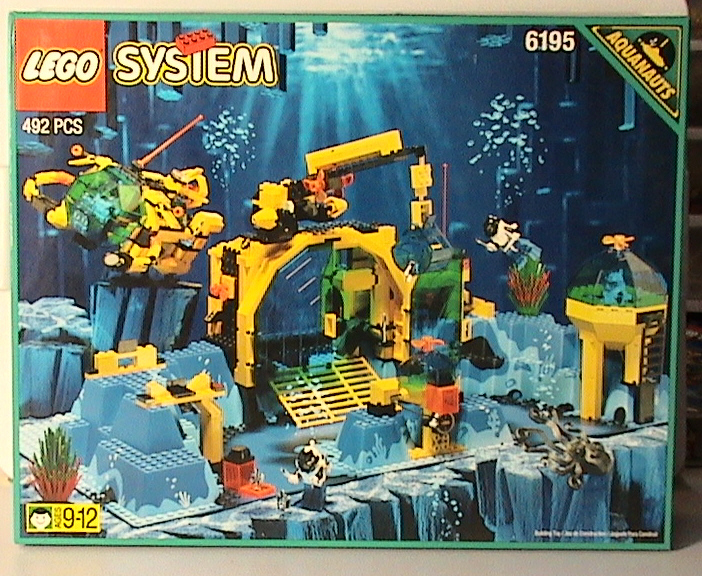 1: 497 Galaxy Explorer.
2: 7119 Twin Pod Cloud Car
3: 6135 Neptune Discovery Lab

I've never gotten any of these, though I do remember looking at them longingly on BL, my finger twitching over the "buy" button. :-D
Q. Can we see pics of your lair?
A. Sure.
We start with the pic setup, convieniently located in the guest bedroom, on the guest bed... :-$ And not for the reasons you think. If you'll notice, there's a lot of boxes sitting around. Hopefully I'll get them up, rather than collecting dust on my computer.



Then, we have a horrible pic of my lair. It's not so much a lair as my Little Slice O' Heaven. As you can see, it's undergoing major renovation. The Aquaraiders are located on the Foosball table, along with my parrot's perch, and there are shelves stacked up against the wall.




Sets crowding the "bookcase" (All the books are childrens books, haven't been touched in years). They're all waiting to be shelved.




It's everywhere...




Now, the good stuff. My lego table. I'm busy color-coding everything, because everything that's not a set was built with whatever was around, way back when I was eight... Hopefully I'll build barracks, a jail complex, and a garage, some time or another.




Aah, I love these shelves... As you seen in the corner, there are three more waiting to be put up.




The... hangar, I suppose. I can't put things just on a shelf for display- It all has to look like It's doing something.




The "Dock", also in need of upgrade. :-$ Then, the pirate ships in the corner, collecting dust, also in need of shelving.




Hangar #2.




I've recently started hanging things that have been collecting dust from fishing line. Here's Exo-force. I'm kind of proud of it. Then, there's a TIE fighter chasing Jango in the other corner.



The Bionicle and Castle collection.

So, that's it. When (or if), I'm done with my renovations, I'll have added three more shelves, the fronts of of boxes as posters, and hopefully more hanging stuff. It's gonna look reeeaaal nice. sweet*
...for a three hour tour, a three hour tour...


What was that boss?


Oh, nothing, just an old tv theme came to mind after the first hour of that answer...


Oh. Haha.


You don't even get the joke.


I do too.


Really? Explain it then.


Well, see, um, we need to move along now, the show is running long!


Close enough.



Q. If you could design a custom set, what would it be?




A. Mandalorian battle pack, duh. I only have a Jango and two Bobas... Not really an army, is it?



Q. Tapez les danses tout en équilibrant un plat sur son coude. Dont ask...


A. Eh? *wacko*


Le gâteau est un mensonge.



Q. I really like your blast boat, plan on expanding the family?


A. Not really. I'm not much of a MOCer. If anyoneone looks at my Brickshelf, they'll notice that all of them are MODs in some way or another... I do have a ship MODed from 6451 River Response. Although, I do have a Republic AT-AT on tap, need to take pics. (<--cheap plug)



Q. What's this about the TIE army? Mind explaining for some newcomers.




A. Well, it involves members running around and shooting each others as Empire or Rebels. Sometimes it's kind of crazy. I think you'd like it. :-P


He ran a tank into the harbour last week. Don't give him any ideas.



Q. What would you say is your best Real Life Lego Moment? And the best Eurobricks moment?




A. I have good memories of my Mom and I building MOCs together. I remember one time when we built a car with suspension. Best EB moment, probably when I made the Birthday MOC for Hinckley. We share a birthday, soo...


Don't answer it.


What?


Don't answer it.


Don't answer what?




*phone rings*




HOW DID YOU DO THAT?


Just move on before it starts again... 8-|



Q. Have you ever met any other EB members? Are they as nuts as they seem to be here?




A. Nope, though I won't be suprised if they're as crazy as I think they are.


That's funny, they said the same thing about you. :-P



*sirens blare as the studio is under attack by enemy forces*


Inconvenient timing, I must say.


Ohhh.. Better move this along... Deploy the troops!


Do you even know what deploy means?


Of course I do!


Use it in a sentence.


Um. Let's sneak around back and ambush them, that's de-ploy.


Sometimes I wonder what I did to deserve this, then I remember. >:-)



Q. What do you think of the EN? Is it just one of those things or do you think we can get it started and purring like that tank over there that just ran some megablocks over?




A. I haven't looked at the EN, so I can't really say. I thought of joining, but it moves really fast, and I couldn't keep track. :-$





Q. Am I annoying?




A. I woudn't know, but I'll take everone's word for it that you are.





Q. As always, who sould we interview next? Any last words before we go kick some M*%4B*@(%S?




A. Hmm... Have you done Sirnadroj?


It's funny you should mention that ... ;-)



*Staudie rushes into his tank*

FIRE! X-D



There you have it folks. I'm not sure what it is, but it's something. As Staudie goes off to play war, I'm going to just sit here and enjoy this nice cup of tea.



*watches the battle*


STAUDIE! DUCK!


WHAT?


DUCK!!!


WHAT?????




*Staudie is crushed by a giant duck*


I tried to warn him, I really did.


*signal fades*