Ok I know this isn't exactly new and its probably been done to death but this is my first Diorama and/or MOD (however you classify it, I'm still new to this and don't know all the terms) so I would really like some professional criticism on it.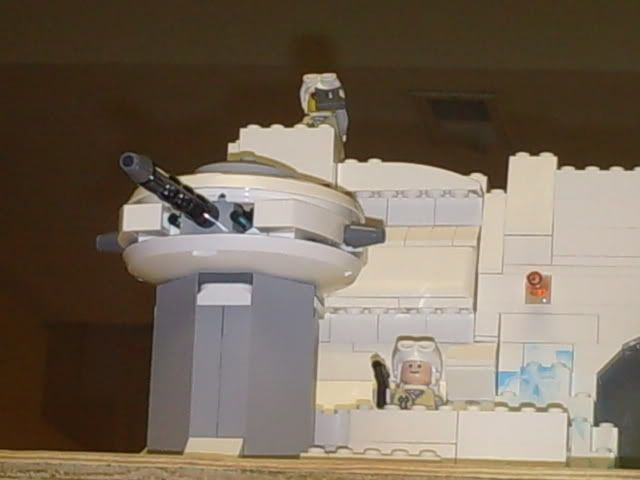 The left side, containing a bunker, a turret, and a scout tower where upcoming enemies can be seen in the distance. Naturally the Hoth rebel base set has been taken, the walls of it stripped and replaced with the smoother and thicker walls as you see here.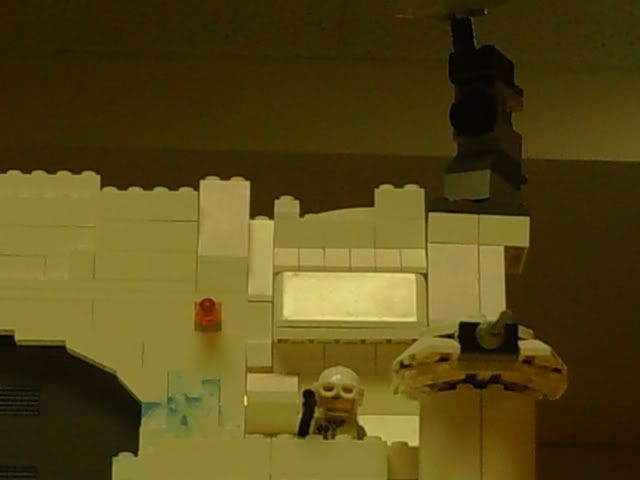 The right said containing a smaller turret and a bunker identical to the other side. There is also a satellite dish (i dont belive it can be fully seen in this photo) in the top right hand corner
The door itself with the groove where a snowspeeder can easily fly out of.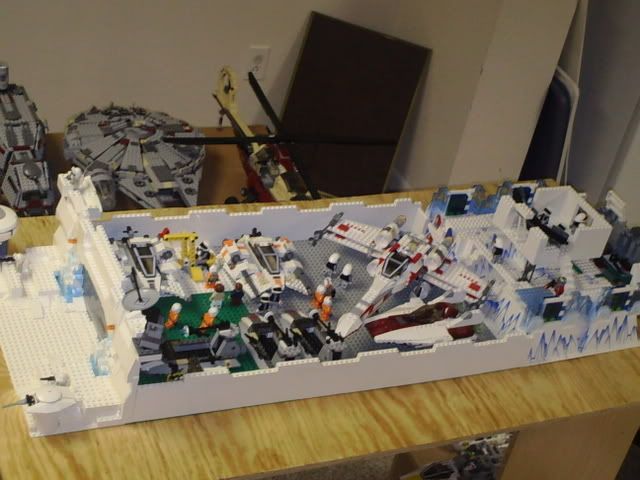 Here you'll see the interior where you'll find 2 Snowspeeders, 1 A wing, 1 X wing, and 3 rebel speeder transports, no room for the falcon, but maybe if i expand on this one day i can get that in there!
Complete Photobucket Gallery:
http://s213.photobuc...3/Lego/?start=0
Ok I hope i did this right, if there is any further information or pictures from certain angles I would gladly post whatever needs to, some of the photos are a little blurry and if you want me to retake them i would be happy to. Let me know what you think!