Hi all!
It soon time to go out into the woods and get that perfect christmas tree, like the Griswolds: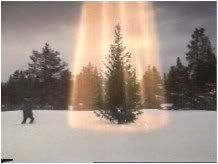 And what do you put into the tree? A Hallmark LEGO Darth Vader of course

!!!
So here´s a quick review - enjoy!

Front of the box.



Back of the box.



The wrapping.



Front & back.



Sideview2.



Ze bottom.



And I thought Goodzilla was BIG

?

The figure is well sculptured and looks really nice. The cape is made of the same material as the rest of the fig so it´s solid. If you´re a SW nerd like me, this is a given for your tree.