B-RV-4C
Well, hello there! ;-)
I'm going to start off by saying this is the entry for Hinckley's house contest. But I have so many pictures, I felt it deserved it's own thread, plus I've got extra pics with members of EB. I hope that's OK! X-D
Anyway, this little, oddly tudor shaped house is supposed to be like a cuckoo clock. It is where the figments of my imagination and I live! X-D Notice the huge clock face and the ornate birds. Also, I decided to make a tree, a very BIG tree compared to the house. It is overwhelming, but look closely. The branches form huge hands! This tree is seperated from the house, and to get to it (it is a very peaceful spot, with a balcony) one would need to cross the rope bridge. You may notice I used tan bricks for the rocks. I felt using gray would be too orthadox! ;-) To the left of the house, there is a cliff, and two old birch trees.
Personally, I like the unorthadox colour scheme of lime green and pink (and a little light blue). It is very unique! :-P
The interior is nothing spectacular. Just a small, comtemporary chair on floor #1, a big TV on fllor #2 and the attic on floor #3 (The roof opens up for easy access to the attic). (IMAGE HEAVY!)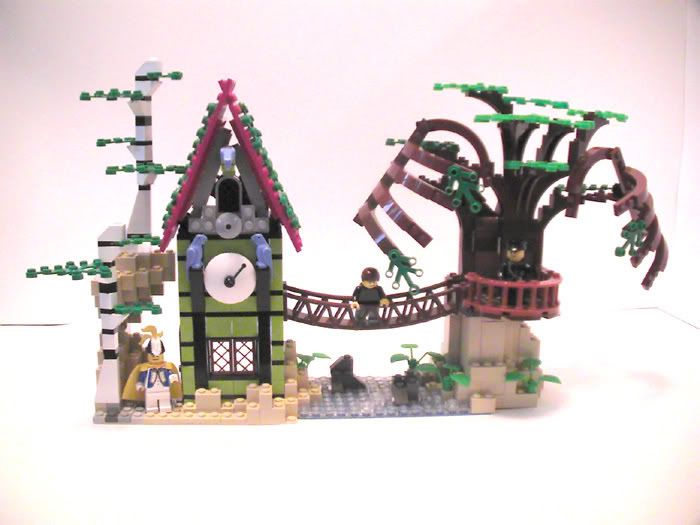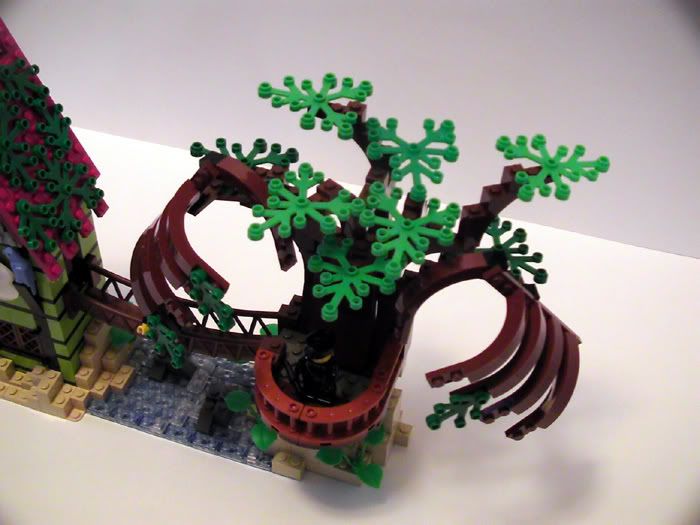 Here are some extra pictures: I invited some EB members' to my new home! ;-)
Overview: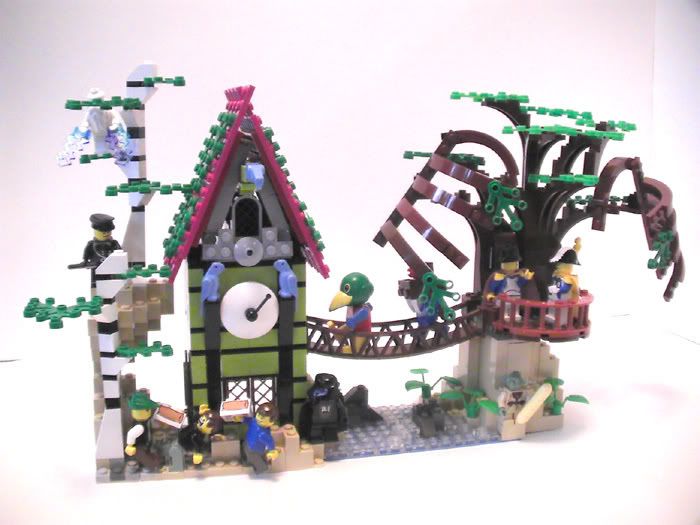 The evil Field Marshal Nadroj being punished by God: ;-)
2nd Story, clock face, and roof: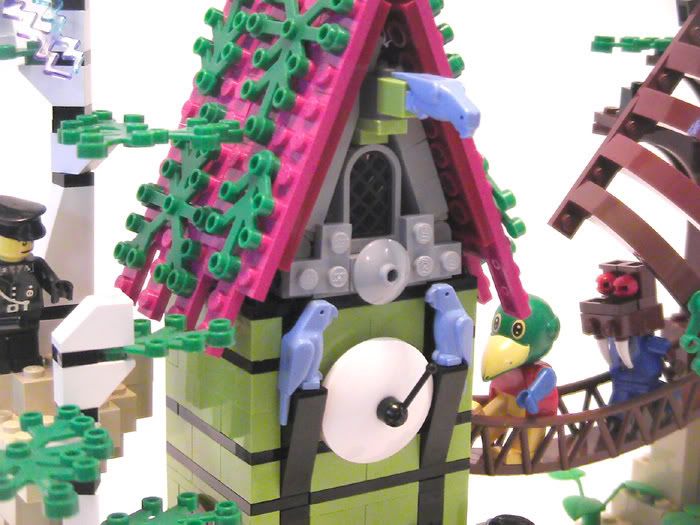 A surprise whacking with pillows by Hinckley and PSPguy! :-D
*vader* and *yoda* next to the river: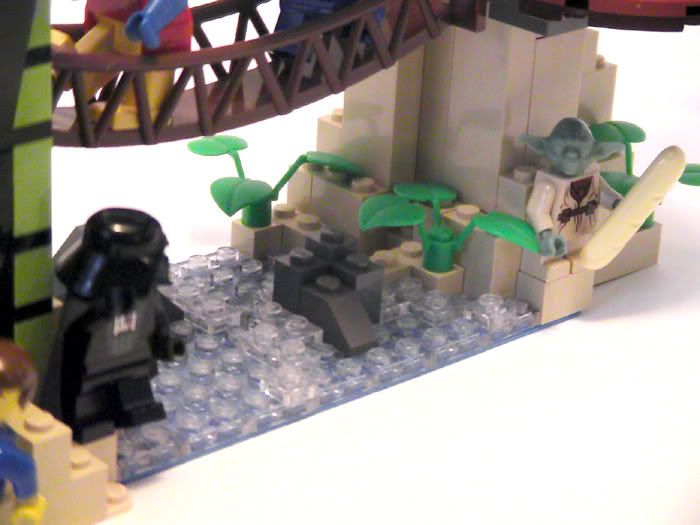 Sinner and my Parrot:
Bonaparte and Governor Nadroj talking 'bout conquering: ;-)
Everyone all together!
Sir Nadroj, Governor Nadroj, Field Marshal Nadroj, Parrot, Mutant Sinner, Hinckley, PSPguy, *yoda* , *vader* , Bonaparte, and God:
Thanks guys ~ I'll post this is the entry thread soon! ;-) Oh, here's the MOC page:
http://mocpages.com/moc.php/39856
Edited by Phred, 09 September 2011 - 03:30 PM.