Here is my take on the Naboo N-1 Starfighter. It started off originally as the 7660 version of the fighter, but given new a look.
The fighter on the slightly modified base, showing off it's right side.
The Fighter's left side.
The Fighter's front showing off hints of the first major change.
The Fighter's rear, again showing hints of another change.
The Fighter's top showing off yet some more.
Now the Fighter's bottom, gone is the missile launcher and in its place inverted slopes and bricks, which allow the next image to exist. Also the opening Astromech port is gone and some plates take it's place.
The opening cockpit.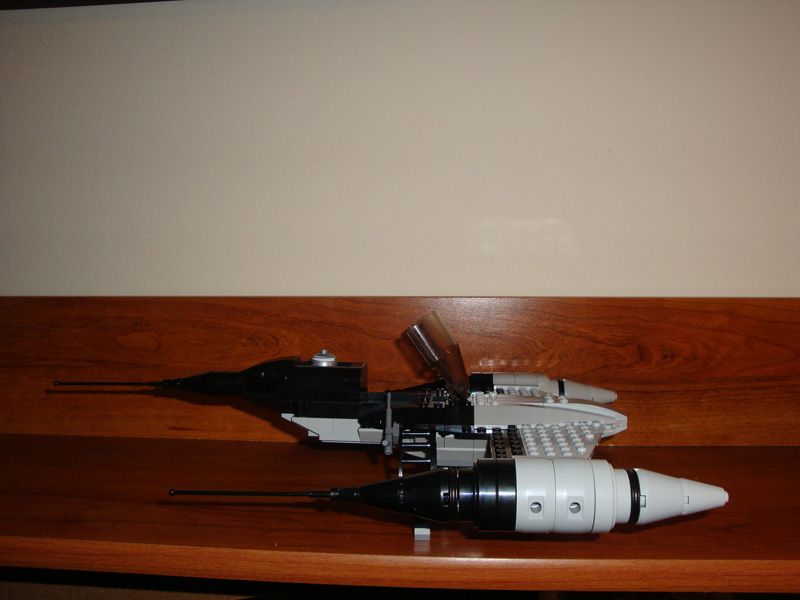 And the last shot, the inside of the cockpit and changed Astromech port.
And I leave ya with a glimpse of the pilot Ryn.
Edited by Knightsword, 13 June 2013 - 02:30 AM.