I played around with my dad's new digicam... I had fun *sweet*
This was what I got up to during February halfterm, still waiting for some Bricklink orders to complate the legs but it's more or less completed.
My dad took this one, as you can see it's probably the best pic *sad*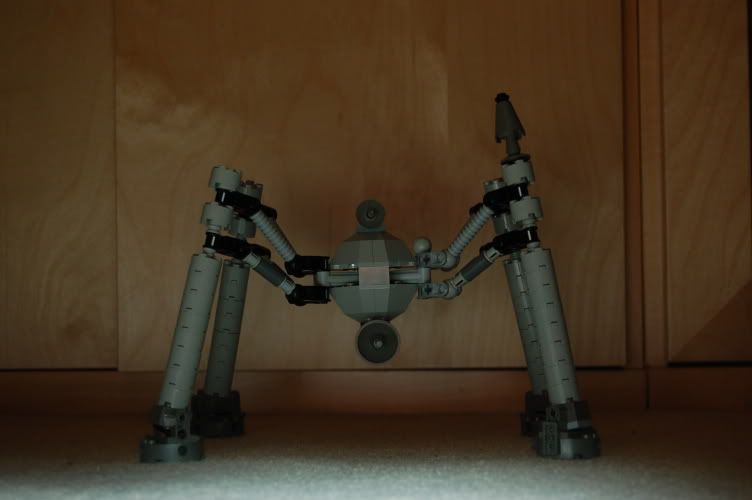 I had my hand over the flash :-$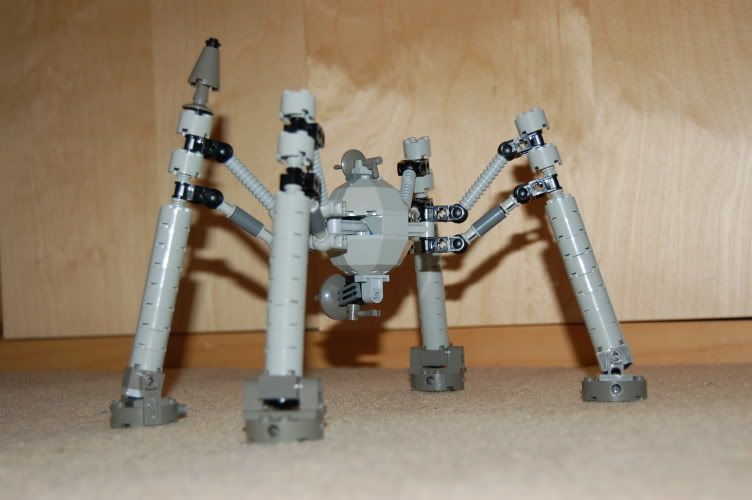 A shot from the back.
How I attached the legs, the technic pins arent supposed to attach properly to the blue brick above it, they just help hold it in place.
The battle shot, where you can see my modded Dwarf Spider Droid, facing my TX-130s which I built in 2004 (my very first custom)
Like I said earlier, the legs aren't final, the front left leg is how they will all look when it is completed.
Let me know what you think :-)