B-V-15B
My vignette for this year's Chap Goh Meh. Every year on the 15th day of Chinese New Year single ladies will toss mandarin oranges into river, lakes and seasides in hopes of meeting a future partner. Single men on boats will usually pick up the oranges thrown by the ladies as there are phone numbers on the oranges written by the ladies.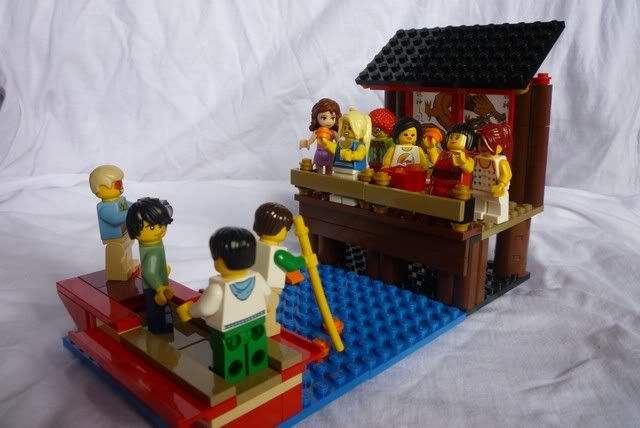 Side view of the vignette. All the pieces are from the Fire Temple set except for most of the minifigs and the orange 1x1 rounded plate. I had to take some of the orange plates from my Robo-attack set to have enough for this vignette.
The gentleman on the red boat. Our photographer is there to capture the moment.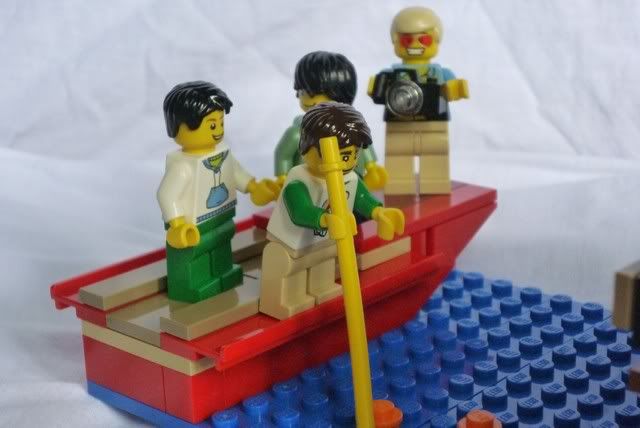 A view of the ladies throwing the oranges into the water. You might recognize some of the ladies there. This is Olivia's first time out after being assembled recently.